Filter Reviews
Color
Quality
Look
Wandoms
Lashes
Kit
Ladies
Tool
Need
Wand
Fuse
5 star rating

4 star rating

3 star rating

2 star rating

1 star rating
Annemarie S.
5 star rating
A thing of beauty!
Review by Annemarie S. on 20 Jul 2019
review stating A thing of beauty!
This is my third control wand!
Didn't need it but....... oh! It's a beauty had to have it
A must have for Lashify addicts.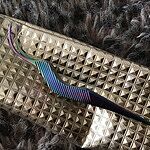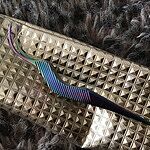 Must Have!
Review by April on 3 Jul 2020
review stating Must Have!
This tool allows for easy application of the gossamer. Once you get the hang of the application you are good to go, I would say approx. 15 mind or less and you are out the door.
Hologram wand
Review by Cecilia on 9 Jun 2020
review stating Hologram wand
I love the vibrant colors. Very easy to use and give lashes a great fuse to last for days.
Amazing
Review by Isabel on 7 Jun 2020
review stating Amazing
Expensive, but very well made and worth every penny. I have four of these now! One in graphite, hologram, sapphire, and violet. This rainbow metal is amazing at every angle! I bring one to work, keep two in my desk, and one in the bathroom. Sahara, PLEASE make a pink one!!!
V2 hologram wand
Review by Karen h. on 1 May 2020
review stating V2 hologram wand
Superb quality.Took only 6days to arrive at my door from California.Impressed i must say.Thankyou lashify team.x