Filter Reviews
Size
Light
Weight
Works
Look
Quality
Design
Mirror
Gift
Amount
Value
Makeup
...
Shipping
Application
Lashes
Price
Tool
Addition
Option
Lashify
Angle
Tray
Gossamers
Made
5 star rating

4 star rating

3 star rating

2 star rating

1 star rating
Perfect portability
Review by Argelis H. on 13 Nov 2019
review stating Perfect portability
This mirror is so perfect, I love that lights up in the back, illuminating the tray making so easy to see all my Lashify products. I absolutely love the fact that I can detach from the base and move around, also very easy and compact to pack and travel with it. Is perfect for me and my Lashify.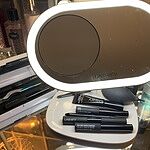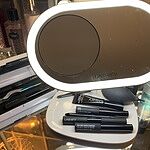 Obsessed
Review by Marisa F. on 5 Nov 2019
review stating Obsessed
Love love my illuminated mirror😍 ! So super easy to apply and so much fun! So obsessed with Lashify! I am a member now and will stay a member! Thank you Lashify for your amazing customer service! You guys are amazing!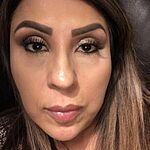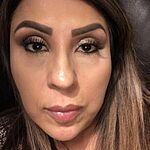 Essential for Makeup and Lash Application
Review by Operator on 5 Jul 2020
review stating Essential for Makeup and Lash Application
Great mirror for makeup and lash application. Love that it is rechargeable and the lights operate independently or together.
Awesome value!
Review by Isabel on 7 Jun 2020
review stating Awesome value!
This mirror is an amazing value for what you get. I've been using it very often, and I have yet to have to recharge! Love that the mirror detaches from the base. Very brilliant design, per usual!
Awesome
Review by Kathy on 3 Jun 2020
review stating Awesome
A++