Filter Reviews
Size
Light
Look
Mirror
Quality
Amount
Design
Tool
Weight
Gift
Application
Lashes
...
Works
Makeup
Shipping
Lashify
Price
Addition
Option
Tray
Angle
Points
Gossamers
Made
5 star rating

4 star rating

3 star rating

2 star rating

1 star rating
Perfect portability
Review by Argelis H. on 13 Nov 2019
review stating Perfect portability
This mirror is so perfect, I love that lights up in the back, illuminating the tray making so easy to see all my Lashify products. I absolutely love the fact that I can detach from the base and move around, also very easy and compact to pack and travel with it. Is perfect for me and my Lashify.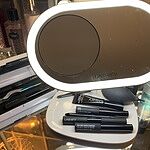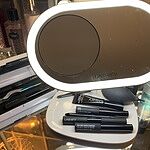 Obsessed
Review by Marisa F. on 5 Nov 2019
review stating Obsessed
Love love my illuminated mirror😍 ! So super easy to apply and so much fun! So obsessed with Lashify! I am a member now and will stay a member! Thank you Lashify for your amazing customer service! You guys are amazing!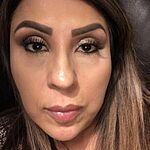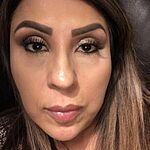 Absolutely love
Review by Renee on 31 Mar 2020
review stating Absolutely love
The description does not do it justice... love the touch activation features makes the whole process alot easier
WOW- Can't believe the quality for the price!
Review by Meagan on 31 Mar 2020
review stating WOW- Can't believe the quality for the price!
Absolute LOVE the touch features and the the way it easily assembles!! Really nice light- perfect for lashes and makeup. You can spend SO much money on lighted mirrors... and now you don't have to. Many of them sold in the $20-$40 price range feel tacky and cheap. This one makes me feel like a movie stat 😍
Genius mirror
Review by Melissa on 24 Feb 2020
review stating Genius mirror
This mirror is beyond useful. It has a light to illuminate the tray underneath in addition to the light around the frame. It is on a ballpoint—genius—so you can turn it any direction. The mirror detaches easily and has a USB charger. It's perfect for applying lashes and tending to other beauty needs. It would make a great gift!