Filter Reviews
Length
Size
Style
First Time
Eyes
Maintenance
Irritation
Eyeliner
Customer Service
Face
Color
Problem
...
Allergies
Results
Look
Sleep
Light
Quality
Compliments
Break
Weight
Feel
Packaging
Lashes
First Time
Eyes
Maintenance
5 star rating

4 star rating

3 star rating

2 star rating

1 star rating
Game Changer!!!
Review by Jj A. on 15 Feb 2020
review stating Game Changer!!!
I love my Lashify Control Kit. I bought it after reading reviews and watching tutorials about how easy it was to apply the gossamers, their long lasting wear, and there being no damage once it was time to remove them. All the reviews were absolutely true! I had never had any luck applying or removing false lashes before so I had resigned myself to using gunky mascara the rest of my life. Until I came across Lashify's Control Kit and gossamers. They are so easy to use; by my third application I felt like a pro. I've been wearing my lashes daily ever since I received my kit and I'll probably never go back to mascara.... love you Lashify!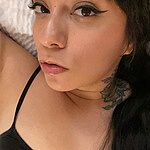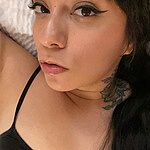 Caraleigh H.
5 star rating
Light-weight 😱
Review by Caraleigh H. on 15 Feb 2020
review stating Light-weight 😱
I ordered my first Lashify Control Kit last January after doing depth research where I've tried strip lashes & magnetic lashes both was a fail for me. I'm blown away with the packaging, the items in the box is high quality.

Today I decided to put on my Amplify Gossmer by following the instructions from applying the black bond then the lashes section at a time. Still gotta practice with the application but overall took me maybe 15 mins. The lashes is light weight you barely feel it, it's only day 1 but i'll check in the process for day 2 then on. Definitely ordering more gossmers.

Thank you for creating this product!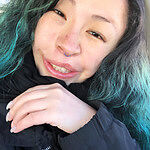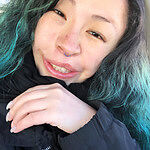 Already in love
Review by Tetiana I. on 13 Feb 2020
review stating Already in love <3
Oh my... Lashify already had my heart from the moment I see the ad on Instagram, but now..oh now I am a raving fan. I will use, recommend and defend it forrever!!!
Courtney D.
5 star rating
Yes yes yes
Review by Courtney D. on 4 Feb 2020
review stating Yes yes yes
Okay I love this kit. It's very high quality and this case can be used as a little travel kit while when you can't bring all your lashes with you. I absolutely love it.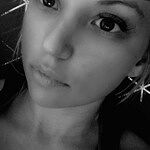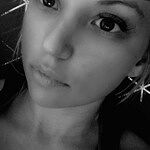 Best thing I have ever bought
Review by Sarah L. on 6 Oct 2019
review stating Best thing I have ever bought
After being a lash extension addict for over 4 years, I developed an allergy to the glue and was told by my Dr that I could no longer wear them
I was left with fine lashes that were 2mm long and I found Lashify!
Everyone says i look better with Lashify than with the traditional extensions and they were easier to do that I thought.
If you are debating making this purchase, stop and just buy it. It will be the best thing you did for yourself.